PASBA 2017 Accounting Firm of the Year
Small Business Accounting Services

Recognized by the Professional Association of Small Business Accountants as the 2017 Accounting Firm of the Year, Snyder & Company has been helping small to medium-sized businesses across Pennsylvania and Delaware succeed since 1982. Other small business accounting firms want you to do all the work, then show up at the end of the year to prepare your tax returns. We want to be your business partner.
With a service area of 50 miles around Wilmington, Delaware, our fully managed accounting services relieve you of as much of the financial and accounting work as possible while providing you the timely financial information and advice you need to manage and grow your business. From payroll preparation and business consulting to tax planning and preparation , we can handle all of your business accounting needs.
Discover how our team of experienced small business accountants can help you realize the dreams you have for your business, your family and your life. Experience the peace of mind that comes from having your own tax and accounting department supporting you while you devote more of your efforts to marketing and running your business.
Book of the Month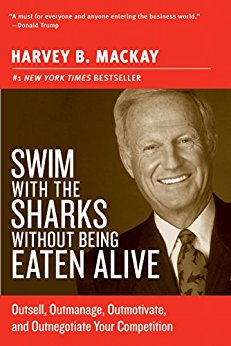 Swim With The Sharks Without Being Eaten Alive
Harvey B. Mackay
This straight-from-the-hip handbook by bestselling author and self-made millionaire Harvey Mackay spells out the path to success for readers everywhere. They will learn how to:

Outsell by getting appointments with people who absolutely, positively do not want to see you, and then making them glad they said "yes!"

Outmanage by arming yourself with information on prospects, customers, and competitors that the CIA would envy - using a system called the "Mackay 66."

Outmotivate by using his insights to help yourself or your kids join the ranks of Amercia's one million millionaires.

Outnegotiate by knowing when to "smile and say no" and when to "send in the clones."

This one-of-a-kind book by a businessman who's seen it all and done it all has sold almost 2 million copies, and is the essential roadmap for everyone on the path to success. More...
Subscribe to Our Newsletter