Snyder & Company Knows Small Business
Small Business Accounting Services

Since 1982, Snyder & Company has been helping small to medium-sized businesses across Pennsylvania and Delaware succeed. Other small business accounting firms want you to do all the work, then show up at the end of the year to prepare your tax returns. We want to be your business partner.
With a service area of 50 miles around Wilmington, Delaware, our fully managed accounting services relieve you of as much of the financial and accounting work as possible while providing you the timely financial information and advice you need to manage and grow your business. From payroll preparation and business consulting to tax planning and preparation , we can handle all of your business accounting needs.
Discover how our team of experienced small business accountants can help you realize the dreams you have for your business, your family and your life. Experience the peace of mind that comes from having your own tax and accounting department supporting you while you devote more of your efforts to marketing and running your business.
Book of the Month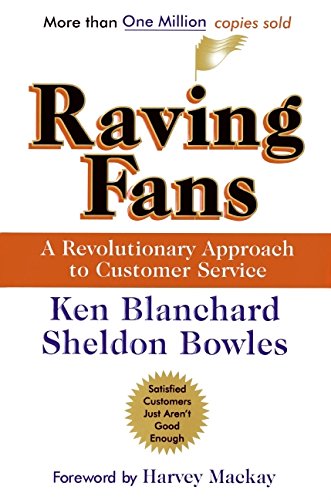 Raving Fans, A Revolutionary Approach to Customer Service
Ken Blanchard & Sheldon Bowles
"Your customers are only satisfied because their expectations are so low and because no one else is doing better. Just having satisfied customers isn't good enough anymore. If you really want a booming business, you have to create Raving Fans."
This, in a nutshell, is the advice given to a new Area Manager on his first day--in an extraordinary business book that will help everyone, in every kind of organization or business, deliver stunning customer service and achieve miraculous bottom-line results.
More...
Subscribe to Our Newsletter