PASBA 2017 Accounting Firm of the Year
Small Business Accounting Services

Recognized by the Professional Association of Small Business Accountants as the 2017 Accounting Firm of the Year, Snyder & Company has been helping small to medium-sized businesses across Pennsylvania and Delaware succeed since 1982. Other small business accounting firms want you to do all the work, then show up at the end of the year to prepare your tax returns. We want to be your business partner.
With a service area of 50 miles around Wilmington, Delaware, our fully managed accounting services relieve you of as much of the financial and accounting work as possible while providing you the timely financial information and advice you need to manage and grow your business. From payroll preparation and business consulting to tax planning and preparation , we can handle all of your business accounting needs.
Discover how our team of experienced small business accountants can help you realize the dreams you have for your business, your family and your life. Experience the peace of mind that comes from having your own tax and accounting department supporting you while you devote more of your efforts to marketing and running your business.
Book of the Month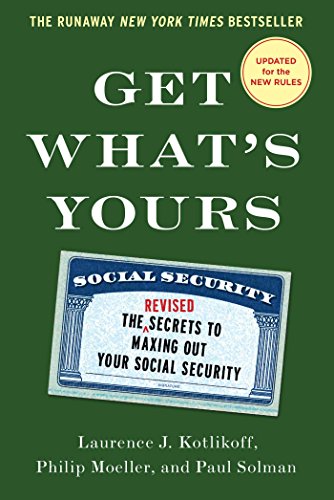 Get What's Yours
Laurence J Kotlikoff, Philip Moeller, and Paul Solman
Social Security law has changed! Get What's Yours has been revised and updated to reflect new regulations that took effect on April 29, 2016.

Get What's Yours has proven itself to be the definitive book about how to navigate the forbidding maze of Social Security and emerge with the highest possible benefits. It is an engaging manual of tactics and strategies written by well-known financial commentators that is unobtainable elsewhere. More...
Subscribe to Our Newsletter