PASBA 2017 Accounting Firm of the Year
Small Business Accounting Services

Recognized by the Professional Association of Small Business Accountants as the 2017 Accounting Firm of the Year, Snyder & Company has been helping small to medium-sized businesses across Pennsylvania and Delaware succeed since 1982. Other small business accounting firms want you to do all the work, then show up at the end of the year to prepare your tax returns. We want to be your business partner.
With a service area of 50 miles around Wilmington, Delaware, our fully managed accounting services relieve you of as much of the financial and accounting work as possible while providing you the timely financial information and advice you need to manage and grow your business. From payroll preparation and business consulting to tax planning and preparation , we can handle all of your business accounting needs.
Discover how our team of experienced small business accountants can help you realize the dreams you have for your business, your family and your life. Experience the peace of mind that comes from having your own tax and accounting department supporting you while you devote more of your efforts to marketing and running your business.
Book of the Month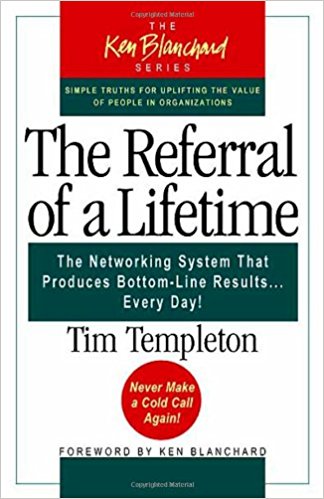 The Referral of a Lifetime
Tim Templeton
In The Referral of a Lifetime, author Tim Templeton frames a powerful plan for cultivating clients and customers in a fable about businesswoman Susie McCumber, who feels increasingly like a failure. A friend refers her to the mysterious Mr. Highground, who introduces her to four successful people. They show her how they transformed their businesses and their lives by determining how others view them and how they view themselves as both human beings and business people. Each of the four represents a "type" in this schema - from the "relational/business" type who puts the relationship first but thinks strategically when the talk turns to business, to the "business/business" type, who avoids relationships unless they work to a business advantage. Templeton shows how understanding one's type allows one to showcase strengths while improving weak areas in this simple, easy-to-use guide to success in business and in life. More...
Subscribe to Our Newsletter