PASBA 2017 Accounting Firm of the Year
Small Business Accounting Services

Recognized by the Professional Association of Small Business Accountants as the 2017 Accounting Firm of the Year, Snyder & Company has been helping small to medium-sized businesses across Pennsylvania and Delaware succeed since 1982. Other small business accounting firms want you to do all the work, then show up at the end of the year to prepare your tax returns. We want to be your business partner.
With a service area of 50 miles around Wilmington, Delaware, our fully managed accounting services relieve you of as much of the financial and accounting work as possible while providing you the timely financial information and advice you need to manage and grow your business. From payroll preparation and business consulting to tax planning and preparation , we can handle all of your business accounting needs.
Discover how our team of experienced small business accountants can help you realize the dreams you have for your business, your family and your life. Experience the peace of mind that comes from having your own tax and accounting department supporting you while you devote more of your efforts to marketing and running your business.
Book of the Month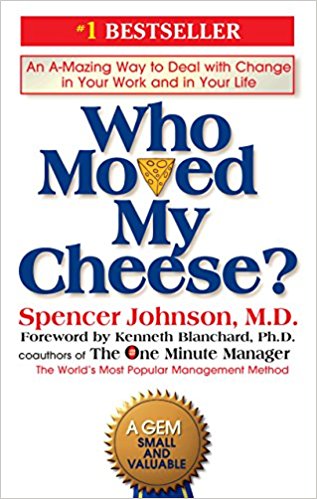 Who Moved My Cheese?
Spencer Johnson MD
A timeless business classic, Who Moved My Cheese? uses a simple parable to reveal profound truths about dealing with change so that you can enjoy less stress and more success in your work and in your life.

It would be all so easy if you had a map to the Maze.
If the same old routines worked.
If they'd just stop moving "The Cheese."
But things keep changing...

Most people are fearful of change, both personal and professional, because they don't have any control over how or when it happens to them. Since change happens either to the individual or by the individual, Dr. Spencer Johnson, the coauthor of the multimillion bestseller The One Minute Manager, uses a deceptively simple story to show that when it comes to living in a rapidly changing world, what matters most is your attitude.

Exploring a simple way to take the fear and anxiety out of managing the future, Who Moved My Cheese? can help you discover how to anticipate, acknowledge, and accept change in order to have a positive impact on your job, your relationships, and every aspect of your life. More...
Subscribe to Our Newsletter