PASBA 2017 Accounting Firm of the Year
Small Business Accounting Services

Recognized by the Professional Association of Small Business Accountants as the 2017 Accounting Firm of the Year, Snyder & Company has been helping small to medium-sized businesses across Pennsylvania and Delaware succeed since 1982. Other small business accounting firms want you to do all the work, then show up at the end of the year to prepare your tax returns. We want to be your business partner.
With a service area of 50 miles around Wilmington, Delaware, our fully managed accounting services relieve you of as much of the financial and accounting work as possible while providing you the timely financial information and advice you need to manage and grow your business. From payroll preparation and business consulting to tax planning and preparation , we can handle all of your business accounting needs.
Discover how our team of experienced small business accountants can help you realize the dreams you have for your business, your family and your life. Experience the peace of mind that comes from having your own tax and accounting department supporting you while you devote more of your efforts to marketing and running your business.
Book of the Month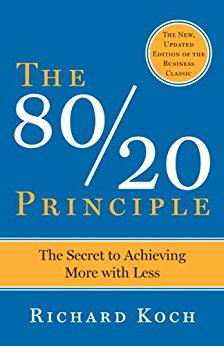 The 80/20 Principal, The Secret to Achieving More with Less
Richard Kock
How anyone can be more effective with less effort by learning how to identify and leverage the 80/20 principle--the well-known, unpublicized secret that 80 percent of all our results in business and in life stem from a mere 20 percent of our efforts.

The 80/20 principle is one of the great secrets of highly effective people and organizations.

Did you know, for example, that 20 percent of customers account for 80 percent of revenues? That 20 percent of our time accounts for 80 percent of the work we accomplish? The 80/20 Principle shows how we can achieve much more with much less effort, time, and resources, simply by identifying and focusing our efforts on the 20 percent that really counts. Although the 80/20 principle has long influenced today's business world, author Richard Koch reveals how the principle works and shows how we can use it in a systematic and practical way to vastly increase our effectiveness, and improve our careers and our companies.

The unspoken corollary to the 80/20 principle is that little of what we spend our time on actually counts. But by concentrating on those things that do, we can unlock the enormous potential of the magic 20 percent, and transform our effectiveness in our jobs, our careers, our businesses, and our lives. More...
Subscribe to Our Newsletter