Accounting Consulting Services
Consulting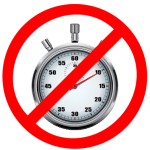 At Snyder & Company the meter is never running!
Your fixed monthly accounting consulting service fee includes unlimited business consultation in our office or by phone or email. No problem is too small or question too insignificant. We want you to lean on us for the support that you need to run your business.
Allow us to use our 32 years of business experience to help you achieve business success. We are more than just an accounting firm. We are committed to help your business succeed.
TESTIMONIALS
My company's most important asset are its people, and I must include Dennis Snyder among them. His company's services are not only needed but appreciated.  He and his staff deliver general accounting, tax preparation, business counsel, and advice with professionalism and expertise. Their ethics, knowledge, value added services and, most importantly, friendship, make Snyder and Company a great firm to do business with.
- Matthew Skomorucha, ABC Sales & Service
Schedule a Business Consultation