Tax Accountant
Tax Preparation

Our tax preparation service removes the complex and confusing tasks of preparing your taxes, allowing you to concentrate growing your business. A seasoned tax accountant will prepare all of the tax returns that are required for business federal, state and local:
Individual
Corporation
Partnership
Sales Tax
Personal Property Tax
Tax Planning
Also included as an integral part of our service is tax planning. Our professional tax accountants will review your tax situation several times per year and suggest strategies for reducing your tax bill such as asset acquisition, retirement plans, income deferral, etc. We will also plan for any projected tax liabilities through estimated taxes or payroll withholdings. We know our clients don't like year end surprises and need to budget both for tax deferral strategies and tax liabilities.
Consulting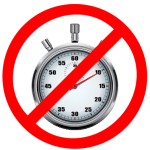 At Snyder & Company the meter is never running!
Your fixed monthly accounting consulting service fee includes unlimited business consultation in our office or by phone or email. No problem is too small or question too insignificant. We want you to lean on us for the support that you need to run your business.
Allow us to use our 32 years of business experience to help you achieve business success. We are more than just an accounting firm. We are committed to help your business succeed.
Accounting
Special Business Package
Our accounting and bookkeeping service for small businesses in Wilmington, Delaware and the surrounding areas allow you to focus on your business while leaving the financial and accounting services to us. You write the checks and make the bank deposits and we handle the rest. We maintain your bookkeeping and accounting records, balance your checkbook, and prepare financial statements and more.
Special QuickBooks/Xero Package
For the business owner who wants to rely on their QuickBooks or Xero reports to manage their business, but needs ongoing guidance from an experienced consultant. We work within your software to ensure that your information is meaningful. Both software platforms allow both you and our office 24/7 access to your information.
Controllership Plus Package
For the business owner who feels the need to hire a bookkeeper, but doesn't want the expense, the management responsibility or the risk of employee dishonesty. The latest internet technology allows our firm to act as your bookkeeper down the hall with all the support of our accounting firm.
Payroll
Small Business Payroll Services and Management
Our payroll service for small businesses in Wilmington, Delaware and the surrounding areas allows business owners to focus on growing their business while leaving payroll management to our expert accountants. Benefit from the convenience of obtaining your payroll service from the same location as your accounting services. Work with the same staff member each payroll. Have the peace of mind of knowing that your payroll is prepared correctly the first time and know that you will never have to worry about payroll tax penalties again.
Our complete payroll service includes all of the following features at a fixed affordable fee:
Payroll Checkwriting
Direct Deposit
Tax Filing Service
Online Employer Access
Online Employee Access
New Hire Reporting
Vacation Accruals
Garnishment Service
Overnight UPS Delivery
At year end, W-2's are delivered ready to be mailed or distributed to employees
TESTIMONIALS
"We continue to benefit from choosing Snyder and Company. Their expertise and professionalism ensure accurate tax documents completed promptly. Their cordiality and responsiveness provides peace of mind – I know I can call any time and get the help I need."
- Martin Sarkissian, Inspired! – Facilitating Growth…Inspiring People